STUDIO 3FIVE8 ADDS NEW SESSIONS STARTING IN FEBRUARY AND WELCOMES INSTRUCTORS JILL CLARK, ASHLEY ROYALL, PATTI SCHULTE, AND MARGIE COPE
Starting on Monday, February 5th 2018, Studio 3FIVE8 will add NINE new small group sessions to the weekly studio schedule including: Stretch and Sculpt, PYB (Pilates, Yoga, Barre), Centergy, Pilates Fusion, Fascia Movement, several opportunities for Barre, as well as a relaxing Deep Stretch session.
MEET OUR NEW INSTRUCTORS
Jill Clarke – Jill has been teaching yoga and Pilates in the Lake Norman area for over a decade. She is passionate about helping her students achieve their fitness goals. Jill's classes infuse guided principles of movement, anatomy, and JOY!!


Patti Schulte – Patti is a certified Group Fitness Instructor with five years experience leading groups in the Lake Norman area. In 2014, she was certified to teach Barre through the Core Barre Method. Patti is passionate about health and wellness, and loves to share her passion with others.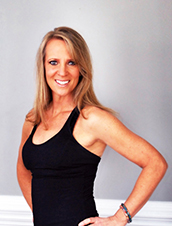 Ashley Royall – Ashley is a life-long fitness enthusiast with over 15 years of teaching experience. Ashley holds a Masters Degree in Sports Administration and Management, as well as a Bachelors Degree in Physical Education and Health.


Margie Cope – Margie Cope has been teaching Pilates for over 10 years. "Teaching is not a job for me, it is a passion. My goal is to help my clients get the best workout possible for each of them individually. Classes will be fun and challenging."