Yoga blessed my life in a time in a time when I needed it the most, as I believe it does for all who seek. I embarked on this path after a knee injury ended my long-time competitive gymnastics career. For many years I was broken and soul searching to find something to fill the void. Nothing ever did. After trying various types of fitness, I stumbled upon a little yoga studio in Charlotte, NC. I was immediately hooked!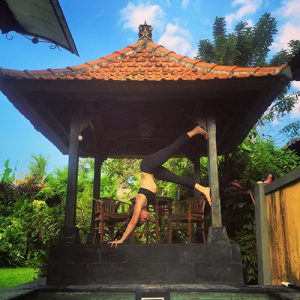 Every time I took a class it felt like my heart grew a little more. I was happy again! After practicing for a few years, I decided that I needed to share this amazing gift of yoga with others. After careful consideration, I signed up for an immersive Teacher Training deep in the jungle of Costa Rica with Frog Lotus International hosted by, Vidya Jacqueline Heisel and Jenilee Toner. There, I received my 200hr Certification and a whole renewed take on life. I came back home to Charlotte, began teaching, and never looked back.

Over the past years, I have taught at Suryalila Retreat Center in Southern Spain, received an Art of Assisting Certification from the Baptiste Yoga Institute, and have also been selected as a Brand Ambassador for Clean Juice Bar. Most recently, I have received my Advanced Teacher Certification with the Pranashama Yoga Institute in Bali, Indonesia. During my time here, I was fortunate enough to learn from such yoga masters as Dashama Konah Gordon (founder of Pranashama) and Rae Indigo.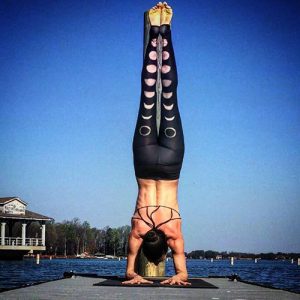 After this training, I was selected to work for Pranashama, assisting in online teacher trainings and have happily been doing so since the start of the year. I am formally trained in Vinyasa, but also incorporate many different lineages into my classes. These influences include: Kundalini, Bikram, Power, Yin and various Pranayama Breathing techniques. I am currently registered as E-RYT200, RYT 500 in accordance to the Yoga Alliance. My mission is to spread joy in abundance, inspire people to see the world, and live a happy, healthy authentic lifestyle with love and gratitude, Namaste.